Drama at Newton Prep is a vibrant and central aspect of the school curriculum, and plays an integral role in the personal development of the children. With an exciting curriculum and regular performance opportunities, our pupils are able to improve their speaking and social skills in an engaging and safe learning environment.
Drama is taught weekly from Year 3 to Year 8. As a department, we place great emphasis on respect for each individual within the group, and collaboration is a key focus in every lesson.
The curriculum exposes our children to a variety of theatrical genres whilst encouraging them to assert themselves confidently and explore their imaginations using a range of different dramatic techniques and skills. These include mime, freeze-framing, hot-seating, voice projection, mask, performance poetry, devising, writing and performing monologues and script.
Characters will be formed and studied, texts read and performed, and group and individual work will be undertaken. When working towards a performance, children will be expected to learn lines and adopt and sustain a role. The children's experiences are further enriched by cross-curricular collaborations with the Music and Art departments for every production.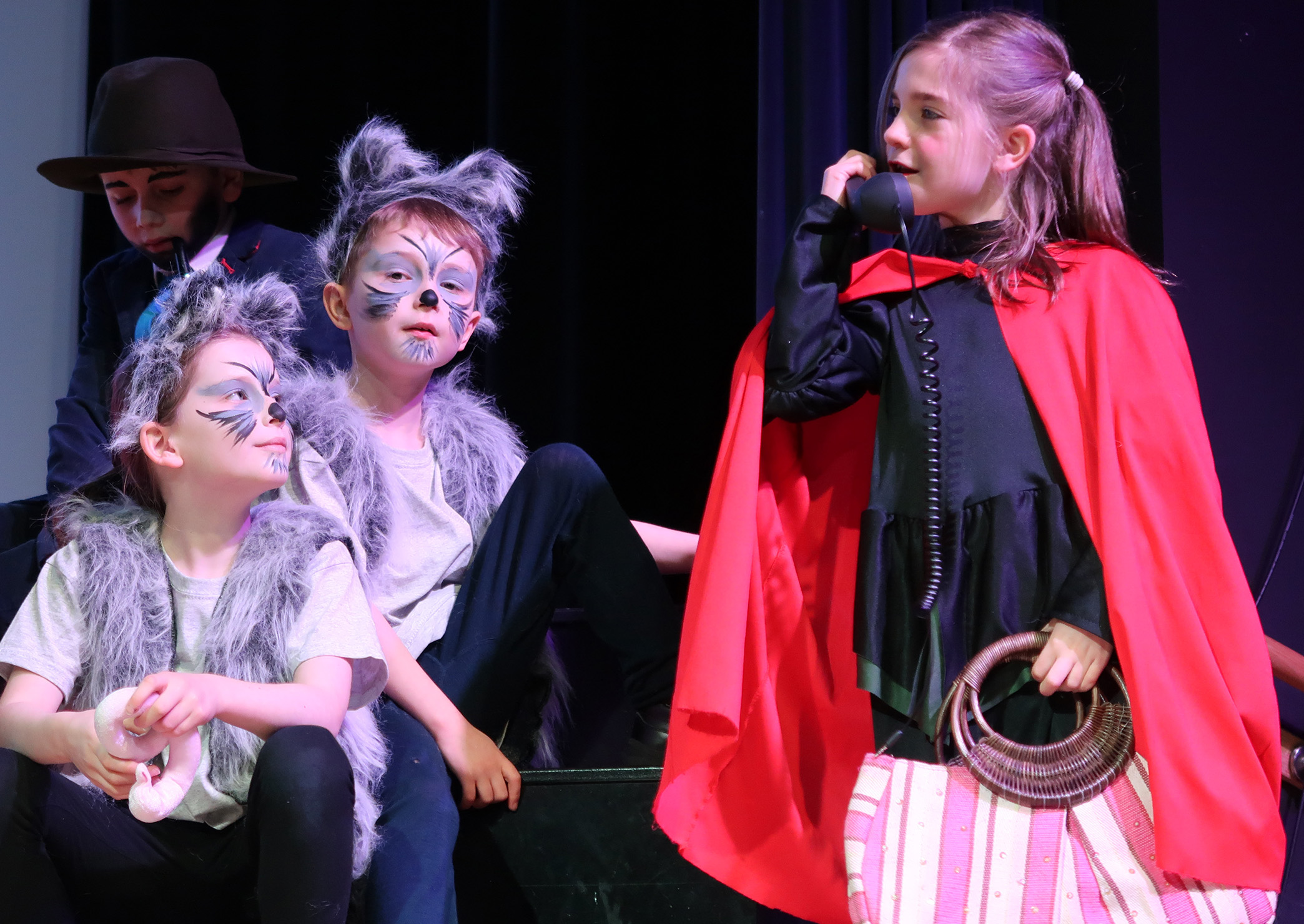 Drama lessons at school are complemented by our well-established and popular drama clubs, both for Lower and Upper School children. Children are also able to join the school's LAMDA programme, where they can further develop their speech and performance skills. Trips and visits are also organised to support an area of study where possible.
The Drama Department benefits from excellent facilities including a rehearsal studio, as well as a fully-equipped auditorium for productions. The space hosts an advanced lighting rig, a technical room, two backstage dressing rooms and an in-house costume cupboard.